InVision makes client dreams a reality with our unique design-build model of construction. Our residential services include: custom-built homes, kitchen and bathroom remodels, and additions. We also work on commercial construction projects, specializing in restaurants. Our team of experts, led by Jim Meng, is committed to craftsmanship and client relationships. Built on a solid foundation of integrity and exceeding client expectations, InVision serves the Jackson and Natchez areas of Mississippi.
Commercial Construction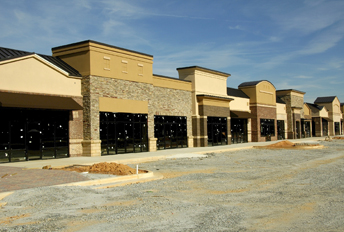 In our commercial construction projects, InVision Construction has built our reputation on high quality services and products, setting us apart within the industry. We work with both tenant build-out designs as well as design-build construction, so whatever circumstances lead you to us, we can work together to create a lasting addition or renovation to make your commercial space better for longer.
Central to our success with all of our clients, including our commercial partners, is an open line of communication via phone and email between clients and contractors. This communication often consists of discussing estimates, timelines, and any concerns the client might have, all in a timely fashion. We recognize that a successful construction project will demand many resources and a number of people. Our goal is to streamline those resources and to utilize the most skilled craftsmen in the field to bring clients the buildings and rooms they envision. This is possible because of our attention to the needs of clients and the open channels of communication we maintain with them. Come by our offices to discuss how we can make your dream a reality. We are located at 224 Avalon Circle, Suite B, in Brandon.
Commercial Construction Specialist
Our extensive experience includes providing ground up design build and tenant build out services. Our commercial construction contractors will make your workspace exceptional, meeting your vision, timeline, and budget. Our portfolio consists of churches, schools, retail centers, shopping centers, municipal facilities, and aviation facilities. No matter the spatial or economic scale of the project, our team is ready to meet your needs. We will work closely with architects, designers, and other professionals in the industry to successfully engineer your construction project.
Full Service General Contractor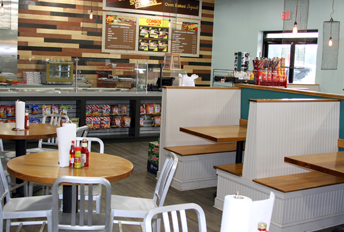 Our project managers oversee construction operations. They are responsible for coordinating the delivery of equipment and materials and collaborating with local jurisdictions to ensure our projects are completed within time and municipal parameters. Custom designs, special order materials, and expert installation services are part of our value-added services. Because InVision Construction operates as a single source developer, we manage every detail of your commercial construction project. This makes your job easier because you only need to contact one company for total construction management.
Commercial Construction Solution
As one of the most trusted commercial construction companies in the Mississippi area, InVision Construction guides business owners in areas of design throughout the entire project. We also maximize your investment by using the most up-to-date methods and materials to ensure efficiency. With over 60 years of combined experience and expertise in the industry, our team has established a reputation among our clients for our dedication to their best interests. In all of our projects we are committed to quality, timeliness, and adhering to budgets. This dedication is demonstrated through our long-term relationships with the most reliable and hard-working subcontractors in the Jackson and Natchez areas. In the time we have utilized their services, these subcontractors have exhibited our same values of quality workmanship, timeliness, and financial understanding. Contact us today for a free consultation and quote for your upcoming commercial construction needs. Call (601)376-9654.