InVision makes client dreams a reality!
Window Replacement
Door Replacement
Sunrooms
Why Choose Us as Your Contractors?
Team Work
Invision Construction is one of the most experienced construction companies in Mississippi. We have established and surpassed the industry standards of quality and detail.
We realize that knowing how to build a successful relationship with our clients is extremely important. Our dedication to excellent customer satisfaction has been one of the keys to our success. At InVision we take pride in the work that we do. We know that your project is the most important project on earth. Our specialists will help you to evaluate your project, recommend the best solution, communicate with you to establish a detailed action plan. We have earned our reputation as a leader in the industry by providing the best service, quality and expertise. InVisions's goal is to ensure the complete and total satisfaction of each customer.
We consistently work with the same qualified and reliable people, which keeps all of our jobs on target with promised completion dates. InVision Construction is a Mississippi Licensed General Contractor (license number 18725-MC). Verify our Contractors license here.
Mississippi State Board of Contractors
Making your home new again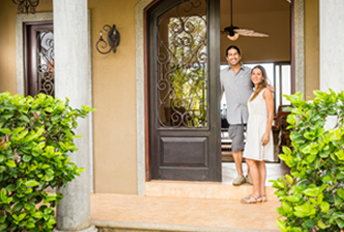 InVision Construction really shines in our ability to take a space that is outdated and make it modern and new again. Some of our top remodeling recommendations have been removing a dated plastic dome ceiling with the fluorescent lighting (that were popular back in the 70s), elevating the ceiling height (depending on the type of construction), removing dated popcorn ceilings, creating a bathroom that is accessible from the main living area (a convenience for entertaining) and making the bathrooms accessible for those confined to a wheelchair or use of a walker, and upgrading windows and doors to ones that are more energy efficient.
InVision is a firm believer in doing it right the first time and is hands-on from the start of a project through completion.
This guarantee is subject to the following terms and conditions:
InVision Construction guarantee is offered only to the original homeowner and may not be assigned or transferred.
InVision Constrution guarantees it will repair or replace, at it's option, services, products, assembly and installation, which were defective at the time of construction in materials or workmanship for two years at no cost to the owner.
InVision Construction is not liable for natural weathering, incidental or consequential damages caused by misuse or neglect, normal wear and tear, or acts of nature including, but not limited to: fire, flood or natural occurrences.
InVision Construction workmanship is defined by quality of the standards of the industry, in compliance with locally approved, applicable building and related codes. If any conflict arises between these standards and applicable requirements of locally approved codes, the code requirements shall supercede the standards. The guarantee of quality standards of workmanship apply only to new work as specified in the contract document for the project.
InVision Construction guarantee does not apply to designs, plans, existing code violations, amendments or future government requirements or workmanship supplied by owner or work outside the scope of this particular project.
Products manufactured by others shall be covered by the manufacturer's warranty. Services, assemblies and installations supplied by others shall be covered by their warranties.
Message to homeowners
If you don't hire InVision, please do yourself a favor and hire a licensed contractor. We have seen our share of homeowners who have hired an non-licensed contractor and later regretted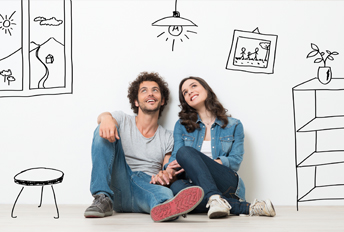 that decision. Not only did the non-licensed contractors cost them more money and time (because of substandard work or work stopped for not having building permits), but also non licensed contractors put your safety and your property at risk.
InVision Construction always enjoys the satisfaction our clients have with the completed project and the positive feedback keeps us busy with new clients! Contact InVision today at (601) 376-9654.