InVision makes client dreams a reality!
Window Replacement
Door Replacement
Sunrooms
Remodeling and Construction Process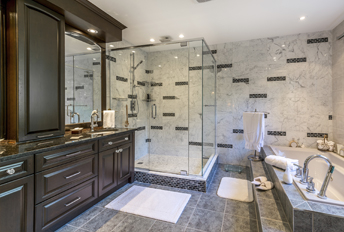 InVision Construction has spent many years carefully developing a process to make each client's project an enjoyable journey from beginning to end. You can expect creative thinking, detailed planning, and exceptional project management from InVision Construction. Before your project starts, you will know what it will look like, how much it will cost, and how long it will take.
Here's how:
1. At your first appointment with InVision Construction, we listen actively as we discuss your overall wants and needs for your project. InVision Construction evaluates your existing environment and how to incorporate new design and space. We ask for your ideas, give design suggestions, and determine what is most important in the way you will use your new space. Together, we review the planning and building processes and how they are structured to ensure your project's success. We also review the overall project budget so that we can design within that budget.
2. To begin the design process, InVision Construction measures the existing structure and reviews property conditions. The scope of work determines if the comprehensive plan requires either structural design or space design or a combination of both. At the next meeting, InVision Construction presents designs and plans for your approval.
3. InVision Construction prepares a comprehensive scope of work from the designs you have approved. This includes a detailed description of each step of the construction process, from concrete to framing to electrical. We review this with you to assure that all previous discussions regarding constructions details are included in this document. This scope of work clearly describes what is and is not included in the project, providing a clear understanding of expectations.
4. Next, InVision Construction prepares a construction agreement and a written review of any structural designs and required engineering that will be submitted to the City or County. Depending on the complexity of the project, this step can take between one week and three months.
5. At this point we finalize the details, such as materials and appliance choices. This is when the fun starts! A InVision Construction designer works with you one-on-one to help you with selections: from countertop colors to tile back splash patterns to the design of fixtures and cabinetry handles. Working closely with our designer, you can rest assured that your selections are expertly coordinated to enhance your space and communicate your unique taste. Specifications and details for all choices are gathered in a comprehensive job site plan.
6. With plans and permits resolved and materials selected, your project begins. InVision Constructionp design consultant and superintendent review the entire project to ensure that any unanswered questions are addressed. InVision Construction meets with you on the job site to review the entire scope of work, walk through the project and discuss how the job will be built. At this time, specific details are discussed, such as where materials can be stored, how your home will be protected from dust, and how to safeguard your pets during the build.
7. InVision Construction's project superintendent provides a time frame and is always available to discuss the overall project. During your project, you may also contact Invision's design consultant and office at any time with questions. Your design consultant works on a daily basis with the project superintendent and is brought into the construction phase as needed. InVision Construction's goal is to complete work on a daily basis in order to move the project along quickly to completion.
8. Prior to completion, you and InVision Construction's project superintendent walk through the project and record any small items or details that need to be altered to ensure you are 100% satisfied with your project.
9. When your project is complete, you will receive a detailed packet of information about warranted products and services. InVision Construction will also ask you to complete a satisfaction survey. We value your feedback so that we can continue to identify ways to make our remodeling process streamlined, predictable and enjoyable. If we have done our job well, we have earned a client for life.